VENDOR RELATIONSHIP BROUGHT TO THE UPPER LEVEL
The CIO Executive Circle intends to be a collaborative, truly executive-level environment to stimulate new levels of relationship, engagement and trust between those who make IT decisions at the highest level and those who deliver innovative solutions and real-world advice.
The Circle is deliberately not searching for the largest number of partners. Instead, it only accepts providers whose expertise, client experiences, reputation and history of working closely with top CIOs help focusing the Circle's agenda, feeding the debates, and enriching the conversations.
Partners must adhere to a drastic code of commercial conduct when joining the Circle, comply with the highest standards of ethical business, and demonstrate clear policies of diversity, equity and inclusion with their workforce. Commercial speeches are strictly banned to ensure CIOs benefit from unbiased and road-tested insights they cannot find anywhere else.
As a result, and through this remarkable and uncommon network of carefully selected partners, the Circle helps CIOs to not only advance their understanding of vendors' technology roadmaps and product capabilities, but also benefit from practical guidance to define optimal strategic directions, answer pivotal questions, and make the best decisions to drive their organization's future success.
Information about partnership rules and conditions is available on demand.
Orange opens 8th European 5G Lab in the City of Antwerp
Orange has opened its 8th European 5G Lab in Antwerp, inviting companies to discover, test and develop new innovative use cases on 5G Stand Alone network technology. The Lab is aimed at fostering  innovation and collaboration…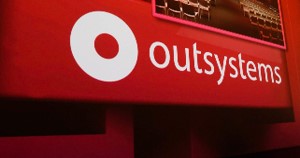 New survey finds CIOs spend 1 third of IT budgets on technical deb
OutSystems today reported that 69% of IT leaders identify technical debt as a major threat to their companies' ability to innovate, as seen in its latest report "The Growing Threat of Technical Debt." This latest industry survey…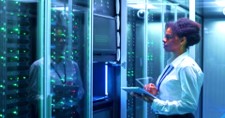 Kyndryl and Cloudera announce new global partnership
Kyndryl and Cloudera are establishing a joint innovation center to develop solutions and delivery capabilities designed to help customers accelerate their move and migration to the cloud environment including Amazon, ….
Accenture is a global professional services company with leading capabilities in digital, cloud and security. Combining unmatched experience and specialized skills across more than 40 industries, Accenture offers Strategy and Consulting, Interactive, Technology and Operations services — all powered by the world's largest network of Advanced Technology and Intelligent Operations centers  — and serving clients in more than 120 countries.
Aprico Consultants is an established ICT consultancy that steers the ICT strategy and digital transformation aimed at boosting organizations' performance, productivity and competitiveness. We develop and implement solutions to improve companies' productivity, efficiency and profitability through a series of high-level services articulated around 3 pillars: Smart Transformation, Lean Management and Agile delivery combined with the most advanced methodologies and standards.
Amazon Web Services (AWS) is one of the world's most comprehensive and adopted cloud platforms. AWS has more than 200 fully featured services for compute, storage, databases, networking, analytics, ML, AI, IoT, mobile, security, hybrid, virtual and augmented reality (VR and AR), media, and application development, deployment, and management from 84 Availability Zones within 26 geographic regions around the globe.
BlockL is a One Stop Shopping company with over twenty years of experience, real expertise and a precise knowledge of the field. BlockL advises and supports organizations in the digital convergence of information, documents and printing solutions. They simplify processes within your organization and optimize your costs. But above all, BlockL helps you to turn a new page.
For 25 years, Commvault is innovating in pursuit of data management perfection by ensuring client organizations get the fundamental integrity of their business. Commvault's industry-leading Intelligent Data Services platform empowers companies to store, protect, optimize, and use their data, wherever it lives. Delivering the ultimate in simplicity and flexibility to customers, its IDS platform is globally recognized as a critical differentiator in the market.
EngineeTech365 is an online platform where employers can communicate their values, strengthen their employment differentiators and foster their attractiveness towards the largest community of engineers and IT talents – local and international. The platform also includes a specialized job posting area, e-conferences, online speedmatching events, career tips, …, to enable permanent interaction between extraordinary tech talents and great employer organizations.
INNOCOM has over 20 years of experience in guiding organizations making the right choices to realize their strategy. INNOCOM is a renowned authority in the field of Enterprise Architecture, Technology and Business & Digital Transformation. INNOCOM also organizes an academically accredited Master-after-Master Programme in Enterprise Architecture, officially recognised by the government for over 10 years.
Kyndryl was spun-off of IBM IT infrastructure services in 2021. Our global base of customers includes 75 of the Fortune 100 companies. With 90.000 skilled professionals operating from over 100 countries, we are committed to the success of our customers through the continuous improvement of the vital systems at the heart of the digital economy. We co-create solutions to help enterprises reach their peak digital performance upon their ambitions.
Orange is one of the major telco providers in the Belux. The company provides mobile and fixed telephony as well as broadband internet and security services. As an integrated telco operator, Orange proposes a wide portfolio of connectivity and mobility services, and solutions built on big data and IoT. Orange has over 3 million customers in Belux and operates a top-quality network offering 2G, 3G, 4G, 4G+ and 4.5G technologies.
OutSystems is a modern low-code application platform that dramatically accelerates the development and deployment of critical applications with unprecedented levels of flexibility and efficiency. OutSystems enables top digital transformations initiatives with applications across all areas of the business – from customer experience transformation and workplace innovation to process automation and application modernization.
Trend Micro is a global leader in security software, striving to make businesses safe for exchanging digital information. Their solutions provide layered content security to protect information on mobile devices, endpoints, gateways, servers and the cloud. Trend Micro also enables the smart protection of information with innovative security technology to prevent the most sophisticated and target cyberattacks.